Historical Biography
Grace Fellowship began as a Bible study under Pastor Kevin Nuber. Later, God instructed him to organize a local church dedicated to propagating God's Word.

On January 10, 1982, Grace Fellowship International Church held its first service with the vision of saturating the city with the uncompromising Word of God.

Home Bible Fellowships began in 1983 with citywide home meetings for the purpose of building relationships among church members and other citizens who need God in their lives. Currently these "Life Groups" meet with the vision to be located in every region of the city.

In 1994 Grace Fellowship Church in Titusville, PA was established. That church, pastored by Scott and Antoinette Carlson, is still thriving today.

The organization of monthly meetings of the School of the Holy Spirit began in 1990. Through these special services Grace equips the saints in spiritual gifts for the work of the ministry.

After acquiring a warehouse at 2201 Reed St. in Erie, Joel Two Restoration Ministry, an outreach to the disadvantaged, began in September, 1991. This ministry today distributes food and used clothing to hundreds of Erie families.

1992 brought Pastor John Bowers to Grace Fellowship. He was already known by grace as a special speaker and as a minister to missionaries and other ministers. He continues with these ministries as he pastors Grace Fellowship.

In 1993 Pastors John and Sue Bowers were ordained by Christian International Network of Churches and set into Grace Fellowship Church as pastoral team.

1997 brought a full-time youth minister, Pastor Matt Bowers. As Christian International believes in family ministry, the son of John and Sue fit right in. Pastor Matt's experience with Youth With A Mission and youth ministry in Longview, TX, has well equipped him for his position in Erie, PA.

In 1999 our Joel Two Outreach expanded by becoming affiliated with Operation Blessing and their WINGS program which enables people to gain direction for theirs lives and to join the area workforce.

Revolution Cafe began in 2001 as a place for teens and young adults to hangout.

In the summer of 2002, Bishop Bill Hamon commissioned John and Sue Bowers as apostles.
We welcome you to visit Grace Fellowship International Church, 123 W. 10th St., where we are here to "Help You Become All You Can Be."
Photos




Leadership
A

postle John Bowers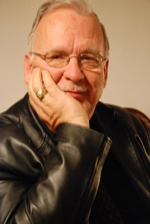 P

astor Sue Bowers