Welcome to our Grace.
We are delighted you are visiting our website today to share what God is doing in His church. God's grace and faithfulness is evident at Grace Fellowship Church. Our intention is that everyone will find acceptance and love here at Grace. There is a place here for you to grow in faith and to discover why God placed you on this earth. We are committed to training and releasing our members in ministry and love which will influence our world with the love of Christ.
May you have a wonderful day as we worship the King!
Church profile
Grace Fellowship Church is a diverse body of believers. Here you will find young and old, black and white, wild and reserved. Different people with different gifts seeking unity in the Body of Christ, the Church worldwide.

Grace Fellowship Church is a part of the Christian International Network of Churches. We relate to CINC in a spirit of hearty cooperation and fellowship for covering, critique, evaluation and accountability in our personal lives and ministries. You can visit Christian International at www.cimn.net.
Grace Fellowship Church is co-pastored by John and Sue Bowers.
Photos




Leadership
A

postle John Bowers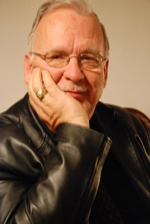 P

astor Sue Bowers